About Lucy Palmer's Pilates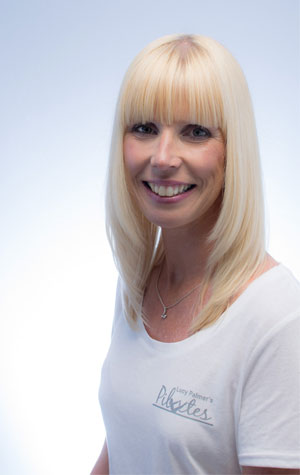 Lucy currently teaches mat work & Reformer Pilates classes and 121s across North Wales & Flintshire and has over 30 years experience of the sport & fitness world.
Lucy started her lifelong passion with fitness as a child when she started to ice skate. After a competitive career she was a professional ice skater touring with various shows across the world.
On retiring from skating Lucy trained as a fitness instructor, with extensive learning of anatomy & physiology, but her passion & belief in the benefits of Pilates soon saw her specialise in this niche area. Lucy has worked with numerous different clients on a group & 121 basis to help them combine their personal needs with the benefits of Pilates.
Pilates was devised by Joseph. H. Pilates in Germany in the early 1920s. He devised a set of exercises that worked both mind & body. He used the exercises to build up his own body, then on internees during the First World War. On immigrating to America he opened his first studio in New York where dancers on Broadway quickly became fans of the exercises. Word soon started to spread across the city and later the world.
The exercises work by simultaneously strengthening your abdominals & lower back area ('core') whilst working on control & precision. Joseph believed that a powerful, strong body needed a strong core. You will quickly feel the benefits as your back strengthens, improved flexibility, muscles tone & lengthen without building bulk.
Pilates can transform the way your body feels and looks regardless of fitness levels at any time of your life.
Joseph was ahead of his time & predicted that one day everyone in the world would have heard of his exercises. It certainly looks like his prediction is true!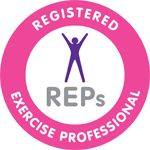 Why choose Lucy Palmer's Pilates?
Level 3 Pilates Instructor
APPI (Australian Physiotherapy & Pilates Institute) Stretch Therapy Instructor
"Pure Stretch" Instructor
Specialist trained in Pilates for Orthopaedic Conditions
"Michael King Pilates Barre" Instructor
"Barre Pilates Method" Instructor
Pre & Post Natal Exercise & Pilates Specialist
Member of The Register of Exercise Professionals
Fully insured by The Register of Exercise Professionals
Specialist trained in APPI (Australian Physiotherapy & Pilates Institute) in Pilates for Dancers, Pilates with Small Equipment, 3D Standing Pilates, Pilates for Children & Teens, Pilates for Hypermobility
Pilates for Shoulder Rehabilitation and Pilates for Spinal Surgery
Member of APPI (Australian Physiotherapy & Pilates Institute)
Spinesafe Reformer Instructor