Online Sessions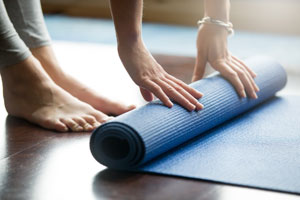 If you're looking for an alternative, more time effective yet personalised approach to your Pilates training then online training is ideal.
If you prefer to train in the comfort & safety of your own home, or whilst you're travelling with work, needing to juggle family commitments, or live too far away to join a face to face session the online workouts are designed to help.
It's exactly like being in a 121 Studio session or face to face class with Lucy supporting you through your training programme.
All sessions are live & taught via Zoom. You just need space to move safely, a device to run sessions through so I can see & talk to you to coach you through your safe & rewarding workout.
121, private small group sessions & general classes run throughout the week combining the benefits of Pilates with individual needs to help you reach your physical & mental wellbeing goals.