Classes
Classes are held across the North East Wales & Cheshire areas including Flintshire, Denbighshire, Wrexham & Cheshire areas. You can view maps of our locations below.
| | |
| --- | --- |
| Day & time | Location |
| Sunday 9.00am | Gwernymynydd Village Centre |
| Sunday 7.30pm | Higher Kinnerton Village Hall (term time only) |
| Monday 10.30am | Hawarden Institute |
| Monday 6.00pm | Gwernymynydd Village Centre |
| Monday 8.00pm | Hawarden Institute |
| Wednesday 9.30am & 10.30am | Higher Kinnerton Village Hall |
| Wednesday 7.00pm | Penyffordd Institute |
Classes are suitable for all levels as exercises are easily adapted. Beginners always welcomed with progressions for intermediate to more advanced levels. Classes can be enjoyed by anyone regardless of fitness levels at any age.
Wear loose, comfortable clothing. Mats are provided, but feel free to bring your own.
Classes cost £6.00 per class or £50.00* for a block of 10 classes (* to be used within 6 months of purchase).
Orthopaedic Pilates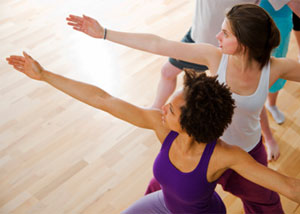 One-to-one sessions & 6 week courses available that are designed specifically for back & orthopaedic issues or those new to exercise. This is a targeted approach to Pilates that really embeds the fundamentals working at a controlled personalised level.
Courses limited to 4 participants per term. All sessions held at the Studio in Belgravia House, Grosvenor Street in Mold
Introduction to Pilates Workshop
Start your Pilates journey with an Introduction to Pilates Workshop designed to teach you the fundamentals & precision of Pilates in a relaxed informative session.
The session covers postural set up, correct alignment & basic exercises in a small group to ensure focus & understanding.
From this session you'll be confident to start your practice with knowledge & understanding ready to join a class with confidence.
Workshops run from the Studio in Belgravia House, Grosvenor Street in Mold.
Pilates for Golfers, Runners, Swimmers & more...
Many athletes & dancers find Pilates benefits their training programme, whether they are Olympic level or looking to compete in a local 5km run. Athletes find their bodies strengthened whilst increasing their sense of body control. Lucy has helped numerous athletes achieve their sporting goals including golfers, rowers, swimmers, ice skaters, & footballers. Pilates for Sports programmes available using mat work & Reformer exercises to enhance the flow and effectiveness of the sessions.
Contact me for prices & flexible session times to suit your schedule.
Class locations
Gwernymynydd Village Hall
Ruthin Road, Gwernymynydd CH7 4AF
Hawarden Institute
31 Glynn Way, Hawarden CH5 3NS
Belgravia House
Grosvenor Street, Mold CH7 1EJ
Higher Kinnerton Village Hall
Corner of Main Road & Bennetts Lane
CH4 9AR
Penyffordd War Memorial Institute
Penymymynydd Road, Penyffordd CH4