The Studio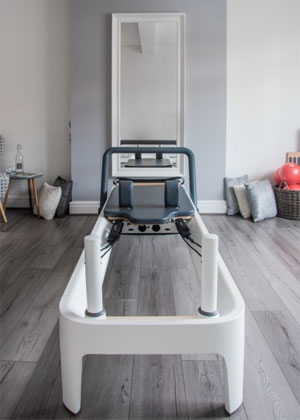 The Studio is a beautifully designed boutique Studio on the first floor of Belgravia House, Grosvenor Street in Mold.
It's the ideal location in the centre of Mold with cafes, shops, local amenities & car parks nearby.
The Studio is fully equipped with state of the art Allegro 2 Reformer from Balanced Body, ballet barre, exercises mats, resistance bands, stability pads & balls and free weights.
The Studio is a light open space with wooden flooring and large mirrors to help you work on correct postural alignment.
Our services include 121 Reformer & Mat Pilates, small group sessions for rehabilitation & fitness goals.
This unique Pilates Studio has a completely different feel to it so you will feel the difference to any Studio you have been in before.
Calm, modern decor will inspire your exercise in a relaxed friendly environment.
The Studio is the professional answer to your movement needs for fitness & rehabilitation goals.